What Does Area Rug Cleaning in Prescott Have To Do With Rainbows? Nothing really - I just got lucky and had this rainbow plant itself over my shop!
Hi Everyone!
Ruthie here with Arizona Oriental & Specialty Rug Care and last Friday afternoon I was blessed with this B E A U T I F U L rainbow! It was drop dead gorgeous, vivid and I couldn't help but just stare at it in awe. I hope you too had the opportunity to enjoy it as well wherever you were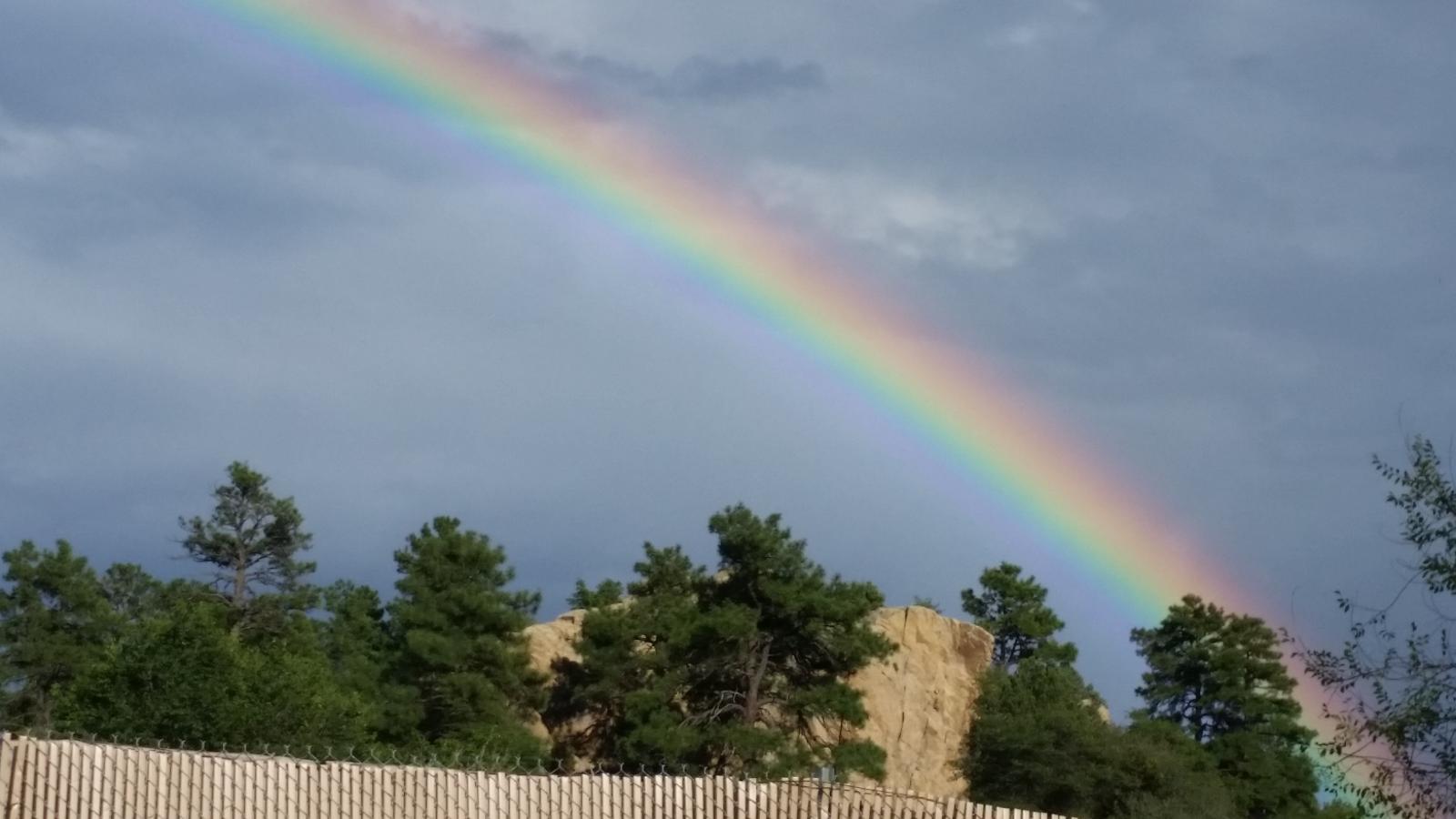 . For those who didn't get to enjoy, I am posting a video and a still shot.
WOW, rainbows like this are as lovely as the beautiful area rugs we see here at our shop. However oftentimes the area rug's beauty is hidden under built up dirt. If your rug is not as striking as it used to be when you first purchased it, it probably needs a good professional cleaning to remove the soil and allow the colorful fibers to pop once again.
Free estimates and information is always available just by asking. Call us at 928-445-1718. We're here Monday through Friday 10:00-5:00.
Arizona Oriental and Specialty Rug Care serves Prescott, Sedona, Prescott Valley and much of the Northern Arizona areas. We meet the highest standards in professional cleaning of area rugs with rug wash specialists having earned the highest training, which includes certification as WOOLSAFE FIBRE CARE SPECIALISTS through the WOOLSAFE ORGANISATION. Such extraordinary certification ensures the area rugs of our client's receive the utmost in care.
Till next time, enjoy your beautiful art for your floor and remember a clean rug is a rug that can last you a lifetime!

Time To Clean Your Rug? Call For a Free Estimate & See If Your Rug Qualifies For FREE Pick Up and Delivery (Saves You $50.00!)